Join ToolzBuy affiliate program & start earning today.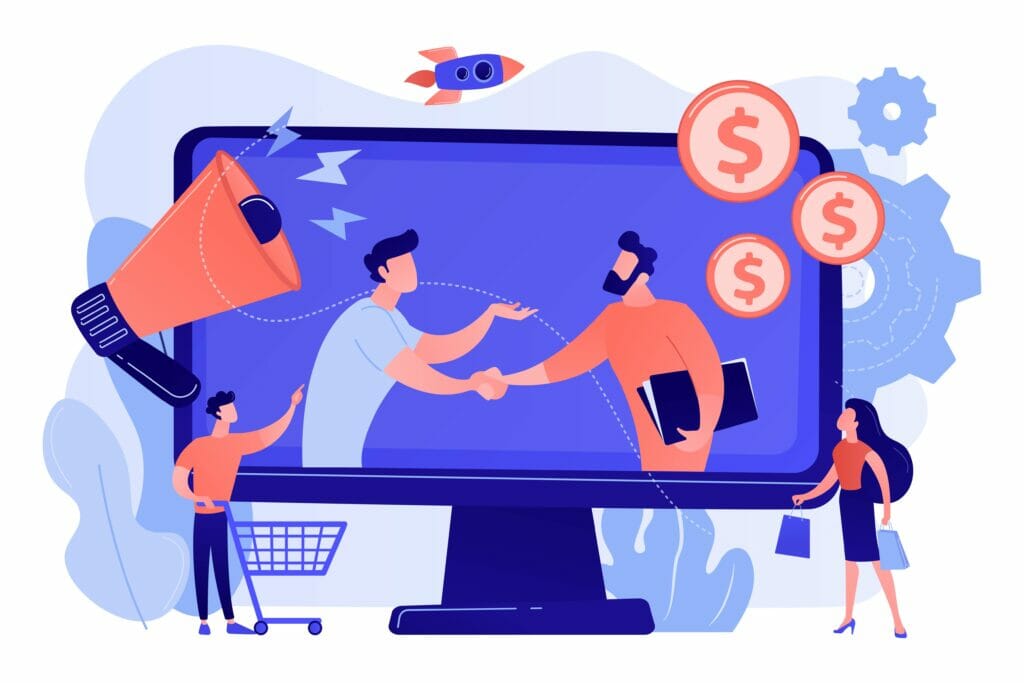 Affiliate Commission Rates
What is an Affiliate Program?
An Affiliate Program is a type of marketing program where a company gives commission or rewards to affiliates for each visitor or customer brought by the marketing efforts of affiliates.
How does ToolzBuy Affiliate Program Work?
Sign up for the affiliate program and you will receive your own referral link. If someone purchases our subscription through your link, you will receive a 20% commission on each sale.
How much do I have to pay to join the affiliate program?
As our company cares for its affiliates and wants them to earn extra money, there is no registration fee assigned to join our program.
What is our minimum payout and payment mode?
Our minimum payout is 300 rupees. We pay you via PayPal. Please contact us if you require additional payment options.
Affiliate Terms and Conditions
Affiliates are eligible for the commission only if they refer new clients. Existing clients placing an order through affiliates, such commissions will be declined.
Affiliates are paid only if the order process is completed, if the client cancels the order then it is treated as canceled and the affiliates are not eligible for the commission.
Affiliates are responsible for ensuring that all payee information is up to date in the affiliate system. We are not responsible for lost/stolen payments. The affiliate is responsible for keeping all information up to date, including postal and email addresses, name, payment information, or any other personal information that will impact the ability to issue a valid payment. Failure to provide current information may result in forfeiture of any referral fees due to you. Referral fees that are left unclaimed or are returned for invalid or insufficient address information or for other reasons may be forfeited as well.
Affiliates can check the status of their commission in their affiliate dashboard. (Note: For this just log in to your affiliate account)
Any false or misleading advertising or suspected fraudulent activity associated with your affiliate account will result in immediate deactivation.
Affiliate accounts generating a large number of fraudulent accounts will be deactivated.
Affiliates may not resell SEO tools. All clients must provide their own payment method and contact information to be eligible for affiliate referral fees.
If you would like to discontinue your affiliate status, simply remove your affiliate links and no longer promote them. For accounting purposes, your account and personal information will not be removed from our system.
If your self refers your account, then our system will ban your both account. (Self Refer mean you create two accounts for yourself and refers each other) or use the same system or IP to create the same account
If you don't have an active subscription, then contact the support team and inform about your referral program otherwise no payout.